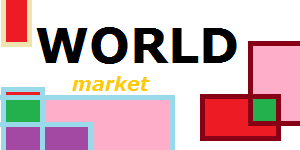 A taste of the world, right here in Lovia.
World Market is a Lovian supermarket and deli selling international goods, as well as those from other wikinations. We sell deli meats, cheese, fresh fruit and vegetables, and special items, and (in our East Hills branch) we have a café.
Ad blocker interference detected!
Wikia is a free-to-use site that makes money from advertising. We have a modified experience for viewers using ad blockers

Wikia is not accessible if you've made further modifications. Remove the custom ad blocker rule(s) and the page will load as expected.